Our Team in Afghanistan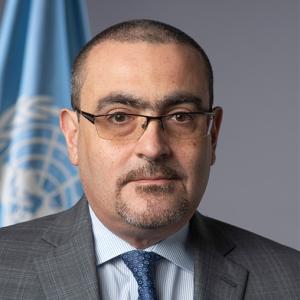 Dr. Ramiz Alakbarov
UN
Deputy Special Representative of the Secretary-​General Resident and Humanitarian Coordinator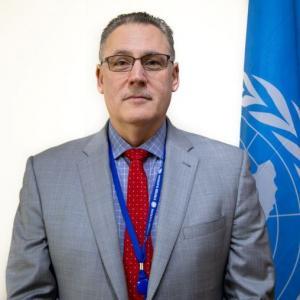 Abdallah Al Dardari
UNDP
Resident Representative
Before joining UNDP, Mr. Al Dardari served as Senior Advisor on Reconstruction at the World Bank MENA Vice Presidency, leading a large analytical program to design and pilot a new approach to reconstruction in MENA conflict countries. Before joining the World Bank, he served as Deputy Executive Secretary and Chief Economist of the United Nations Economic and Social Commission for Western Asia (ESCWA). Mr. Al Dardari studied economics and international relations at Richmond College, the University of Southern California, and at the London School of Economics.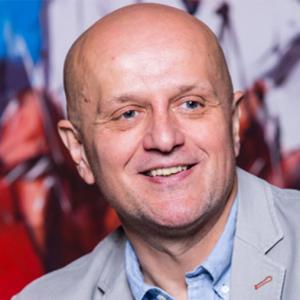 Aleksandar Sasha Bodiroza
UNFPA
Representative
Dr. Aleksandar Sasha Bodiroza, MD brings to the position of UNFPA Representative in Afghanistan over 20 years of management, programmatic and technical experience.
Dr. Bodiroza served as the Head of Integrated Field Support Unit of the Arab States Regional Office of UNFPA and Senior Technical Advisor on Youth, His background spans the fields of strategic direction, planning, management, and partnership; peacebuilding, public health, including HIV prevention, youth health development, and protection and strategic communication for behavior change. Before joining Afghanistan CO, Dr. Bodiroza served as UNFPA Representative in Egypt.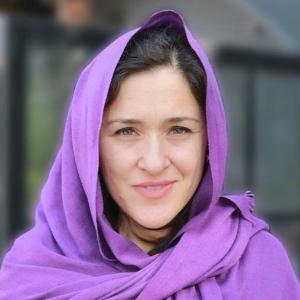 Alison Davidian
UN Women
Representative a.i.
Alison Davidian is the UN Women Representative in Afghanistan a.i. From 2017-2019 she worked as a Programme Specialist on Governance, Peace and Security with UN Women's Regional Office for Asia and the Pacific, based in Thailand. In this role she has managed the implementation of over $USD 20 million in governance, peace and security programmes with a focus on preventing violent extremism, anti-trafficking, and access to justice. From 2013-2017, she was a Policy Specialist in the Peace and Security Unit at Head Quarters where she managed the Transitional Justice portfolio and led the creation of the Preventing Violent Extremism portfolio for UN Women. Before her time at UN Women, she worked for organizations including the International Center for Transitional Justice in the Democratic Republic of Congo, UNDP in Somalia, and the Refugee Advice and Casework Service in Australia. She has a BA (Government) and an LLB from the University of Sydney, and an LLM from Harvard.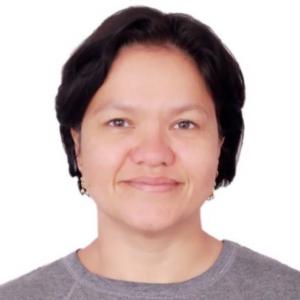 Anubha Sood
UNODC
Representative
Anubha Sood is the UNODC Representative in Afghanistan. She has 24 years of professional work experience in development and humanitarian settings. She worked with a grassroots organization and many national and international organizations- (ActionAid, Oxfam, Danish Refugee Council, Urmul Trust) across India, the Middle East, East Africa and South Asia.
The focus of her works has been exploring alternate models and partnerships between non-profits, businesses, the private sector and the Government and looking at viable and sustainable livelihood options for the most vulnerable. Ms. Anubha Sood holds a Master's from London School of Economics and Political Science in Social Policy and Planning in Developing Countries'; another Master's in 'Social Work' from Delhi University.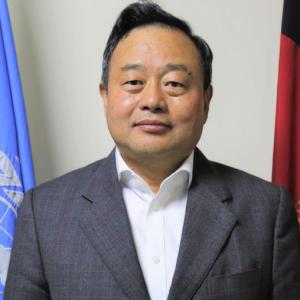 Dr Luo Dapeng
WHO
Representative
Dr Luo Dapeng (China) was appointed as WHO Representative in Afghanistan in March 2020. He has been working in the field of international public health for over 20 years, with particular experience in communicable disease prevention and control, country capacity-building for health security, health system strengthening, particularly at the primary health care level, and providing leadership in managing complex emergencies and coordinating the humanitarian health response. Prior to joining WHO in Afghanistan, Dr Luo served as WHO Representative in Papua New Guinea for almost four years between 2017 and February 2021.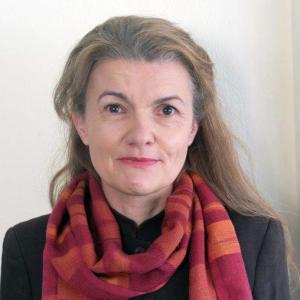 Fiona Frazer
OHCHR
Representative
Ms. Fiona Frazer has been the Representative of the UN High Commissioner for Human Rights (OHCHR) in Afghanistan since August 2019. She also serves as the Human Rights Chief within the United Nations Assistance Mission to Afghanistan. Prior to this appointment, Ms. Frazer was Head of the UN Human Rights Monitoring Mission in Ukraine from 2015 to 2019. She has also served as Deputy Representative for OHCHR in Central Asia and was Deputy Head of the OHCHR HQ based Europe and Central Asia Section. With her additional human rights work in Bosnia Herzegovina, Belarus, and the Philippines, Ms. Frazer has over 25 years of professional experience in conflict, humanitarian, and development settings.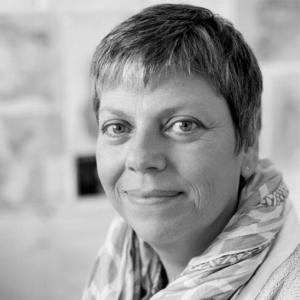 Isabelle Moussard Carlsen
OCHA
Country Director
Isabelle Moussard Carlsen joined OCHA Afghanistan in June 2021. Isabelle has been engaged in the humanitarian sector since 1987. Her first field experience was in Afghan refugee camps in Pakistan. She subsequently spent 12 years working in the field in Afghanistan, Cambodia, Kenya and Somalia. Back in France in 1999, she worked for four years with the Samu Social de Paris before joining ACF in January 2005 as a Desk Officer. In March 2013, Isabelle was promoted to a Regional Director position and was then Director of Operations for ACF- France from August 2016 to April 2021.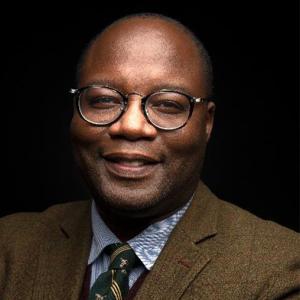 Leonard Zulu
UNHCR
Representative
Leonard Zulu is an international human rights and refugee law specialist who has worked for UNHCR Headquarters and Field Operations for over two decades. Prior to his appointment in Afghanistan, Mr. Zulu was UNHCR Representative to South Africa covering nine countries in the region including Botswana, Comoros, Eswatini, Lesotho, Madagascar, Mauritius, Namibia.
He has held other senior positions with UNHCR including Deputy-Director for the Southern Africa Region, Head of Legal and Policy Unit for the African Bureau, in Geneva, Switzerland, Senior Legal Officer at UNHCR Representation for the United Kingdom and Northern Ireland and as a Senior Protection Coordinator for UNHCR in the Dadaab Refugee Camps in Kenya. Mr. Zulu has also worked in emergencies in Kosovo and Eritrea.
Before joining UNHCR, Mr. Zulu worked as a lawyer at Honey and Blankenberg Legal Practitioners in his native Zimbabwe and has been a member of the Zimbabwe Bar Association since 1997. He has a Bachelor of Law Degree from the University of Zimbabwe and a Masters in International Law from Lund University, Sweden.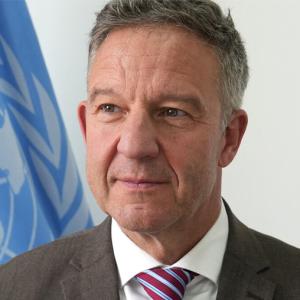 Markus Potzel
UNAMA
Deputy Special Representative of the Secretary-General (Political)
On 17 June 2022, United Nations Secretary-General António Guterres appointed Markus Potzel of Germany as his new Deputy Special Representative (Political) for Afghanistan in the United Nations Assistance Mission in Afghanistan.
Mr. Potzel brings to the position over 27 years of professional experience in diplomacy and international cooperation, including eight years of professional experience working in and on Afghanistan. Most recently, he served as Ambassador of Germany to Afghanistan.
Mr. Potzel has held several senior positions with the German Ministry of Foreign Affairs, including as German Special Representative for Afghanistan and Pakistan (2017-2021), Commissioner for Crisis Management (since 2016), Ambassador of Germany to Afghanistan (2014-2016) and Head of the German Federal Foreign Office Middle East Division (2010-2014). He also served as Personal Assistant to the Foreign Affairs Minister (2006-2009), in the Parliamentary and Cabinet Division of the German Ministry of Foreign Affairs (2004-2005), as Head of the Economics and Trade Section in the German Embassy in Tehran (2000-2004) and as Head of the Cultural Section in the German Embassy in Singapore (1997-2000).
In 2010, he was a visiting Fellow at the German Institute for International and Security Affairs studying the relations between Iran and Afghanistan.
Mr. Potzel holds a master's degree in Persian and English language and literature studies from the Humboldt University Berlin in Germany and the University of Dushanbe in Tajikistan. He is fluent in German, English, Persian and Dari.
Mary Ellen Mc Groarty
WFP
Representative
Mary Ellen Mc Groarty is the Representative and Country Director for WFP in Afghanistan. Before her appointment to Afghanistan, Mary Ellen served as WFP's Deputy Country Director in South Sudan, where she steered WFP's emergency and resilience operations and contributed to designing programmes linking peace and food security. Previously, she served as WFP's Representative and Country Director in Chad, overseeing emergency and resilience programmes in response to multi-crises, including in Lake Chad and the Sahel.
Melinda Good
World Bank
Country Director
Melinda Good joined the World Bank in 2005. Her most recent assignment was Operations Manager based in Pakistan. She previously held the managerial position of Chief Counsel for South Asia, and the position of Senior Counsel both in Indonesia and in Washington, DC. Before joining the World Bank, Ms. Good worked in the private sector in New York and Singapore, and with the Asian Development Bank in Manila. She brings more than 25 years of operational and corporate experience, including 15 years living and working in Asia. She holds degrees from Harvard and Duke University.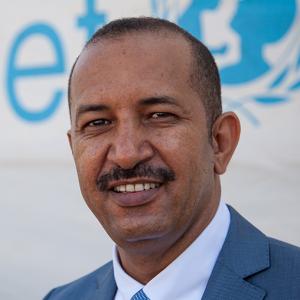 Mohamed Ag Ayoya
UNICEF
Representative
Dr. Mohamed Ag Ayoya of Mali assumed his responsibilities as UNICEF Representative in Afghanistan in February 2022.
Before his current role, Dr. Ayoya served as UNICEF Representative in Somalia, South Sudan, Zimbabwe, and Guinea. He brings more than 20 years of professional experience in development cooperation at the international level, most of which served in developing and fragile countries in four regions, West and Central Africa, South Asia, Latin America and the Caribbean and Eastern and Southern Africa.
He holds a medical degree from the School of Medicine of Mali and a PhD in Nutrition from Cornell University in the United States of America. He has Certificates in Health Policy and Financing from The London School of Hygiene and Tropical Medicine, UK; Social norms from Pennsylvania University, USA; and Leadership from The United Nations System Staff College, Italy.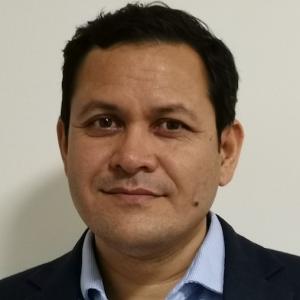 Mohammad Hasnain
UNEP
Country Program Manager
Mr. Mohammad Hasnain has over 20 years of experience in the not-for-profit sector, working mostly on issues of environmental sustainability, and particularly with mountain communities in the South Asian Hindu Kush Himalayas. Before joining UNEP, he worked as the Afghanistan Country Director of GERES, a France based NGO working on issues of Climate Change and Clean Energy. He holds a Master's of International Affairs (MIA) degree from Columbia University and a Post Graduate Diploma in Forest Management from the Indian Institute of Forest Management.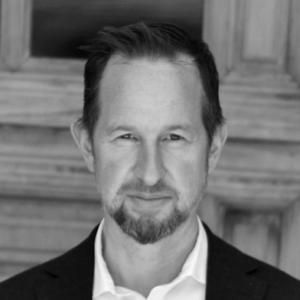 Nathan Walker Stroupe
UN-Habitat
Country Programme Manager
Mr. Nathan Walker Stroupe is the Country Programme Manager for UN-Habitat in Afghanistan. Prior to his appointment in October 2022, Mr. Stroupe spent the last 16 years studying in and working on projects in Southeast Asia, Central Asia and the Middle East, including the last six years as the Country Director for the Turquoise Mountain Trust in Afghanistan where he managed programmes in urban regeneration, livelihoods and job creation, community health, and vocational education. Mr. Stroupe holds degrees in Near Eastern Studies, Politics, and Islamic Studies from the University of California-Berkeley, Columbia University, and the University of Tehran.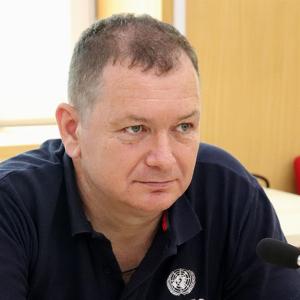 Paul Heslop
UNMAS
Head of Mission and Chief Technical Advisor
Mr. Paul Heslop joined UNMAS Afghanistan as Head of Mission and Chief Technical Advisor in January 2021. Prior to this appointment, he served as the Chief of Programmes of UNMAS HQ since 2011. Throughout his 27-year long career in mine action, he has obtained wide-ranging technical, programmatic, and managerial experience by delivering demining projects in over 25 mine-affected countries. Mr. Heslop is a graduate of the Royal Military Academy Sandhurst and the Defense Academy of the United Kingdom and holds an MBA from the London Business School.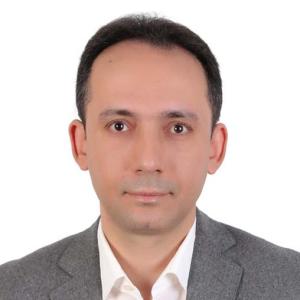 Ramin Behzad
ILO
Representative
Ramin Behzad is the Senior Coordinator of the International Labour Organization (ILO) for Afghanistan.
Mr. Behzad represented his home country Iran at the ILO, including at the International Labour Conference and Governing Body Sessions, from 2013 to 2020. He served as the Coordinator of the Government Group and the Asia and Pacific Government Group (ASPAG) of the ILO.
He held managerial positions in the Statistics Centre and the International Affairs Department of the MCLSW during 2002-2013.
Mr. Behzad holds a PhD in Statistics from Allameh Tabatabai University, Tehran, Iran, and two master's degrees in Actuarial Science from the University of Lausanne, Switzerland, and Shahid Beheshti University, Tehran.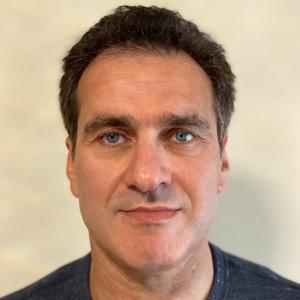 Reza Mohammadi
UNCTAD
Programm Manager
Mr. Mohammadi is a program and project management professional with a master's degree focused on Management Information Systems with long term experience in program management at post-conflict countries and regional development & connectivity. He has more than 25 years of work experience in development processes, accompanied by extensive knowledge of the entire project/program cycle. Before joining UNCTAD, Reza has experience working with UNOPS and government experience as a civil servant.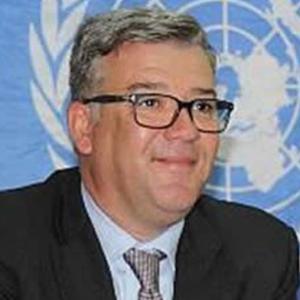 Richard Trenchard
FAO
Representative
Richard Trenchard has more than 25 years humanitarian, crisis and development. A land tenure and property specialist by technical background, he has worked for the United Nations at FAO, IFAD and WFP.
Before his appointment as FAO Representative in Afghanistan in August 2021, he has served as FAO Representative ad interim for Indonesia and Timor-Leste. Previously, he worked as head of Regional Policy and Senior Adviser for the Near East and North Africa, based in FAO's regional office in Cairo and focusing on food systems transformation; also, as FAO's first "Whole of Syria Coordinator" and FAO Representative in Somalia.
He has worked in a range of sudden-onset and complex emergency settings, including South Sudan, Sudan (Darfur), Liberia, Pakistan, Somalia, Syria and Rwanda and has supported development programmes and operations in more than thirty other countries.
He has a PhD from Cambridge University (UK).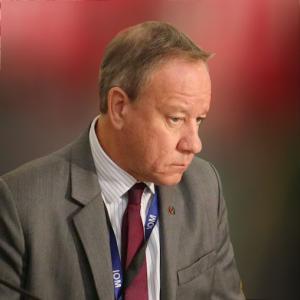 Stuart Simpson
IOM
Chief of Mission
Mr. Stuart Simpson joined IOM Afghanistan in 2020. Before that, he worked with IOM in Timor Leste. He also was the IOM Head-of-Office in Nias Island in 2006 and Padang in 2007.
From 2008-2015 he was Chief of Mission to Mozambique, chaired the HCT and the UN Development Results Group on Governance. In 2015 Mr. Simpson took up regional duties in the North Pacific /Micronesia IOM Mission, covering migration issues in Palau, the Federated States of Micronesia and the Republic of the Marshal Islands.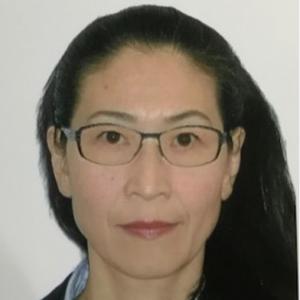 Yuki Takemoto
UNAIDS
Country Director
Yuki Takemoto joins the United Nations in Pakistan as Country Director for UNAIDS. She brings over twenty years of experience in development cooperation, including fifteen years leading policy, programmes and strategic partnerships for health, HIV and sustainable development at the global, regional and country levels.
Ms. Takemoto is from Japan and holds a Master of Public Policy from the University of Michigan and a Bachelor of Laws from Kyoto University.